Sit-uh-zuhn
A triptych of transformation and belonging
Part dance, part documentary, sit-uh-zuhn is a film exploring the real-life journeys of 3 of LA's most sought after dancers.
These first generation citizens share their deeply personal experiences as artists and Americans.
A film by Kitty McNamee
This project authenticates the experiences of three artists living outside the cultural mainstream as first-generation Americans. Once completed, this film will be viewed and distributed worldwide. Kitty McNamee's recent short dance films have screened in more than 50 festivals worldwide—each was produced in California with CA artists, of which half were first-generation. Her focus is to provide a platform that situates the cultural narrative of LA's diverse creators in the national spotlight to share their wealth of innovative, original work.
Dancers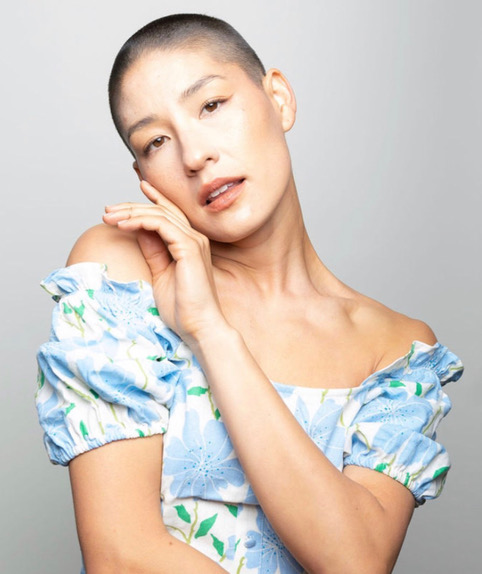 Stephanie Kim has worked as a professional dancer in Los Angeles for 14 years. Her live performances include the Grammys, Academy Awards, The Met Gala, and the David Koch Theatre at Lincoln Center. She has been involved in numerous music videos, often finding herself behind the camera directing or choreographing movement. Whichever medium presents itself, Ms. Kim finds freedom in expressing herself through the story that begs to be told.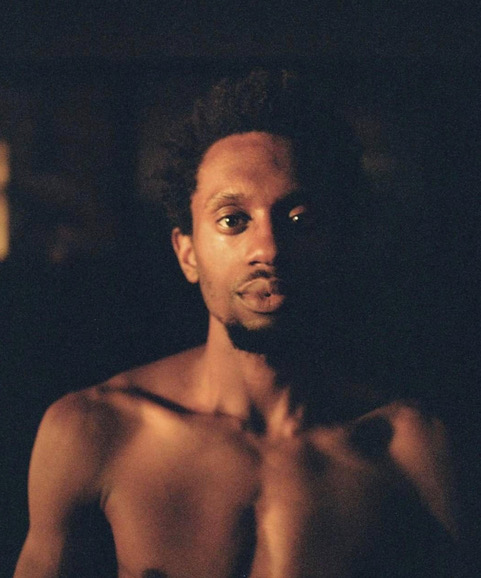 Los Angeles-based dancer, choreographer, and teaching artist Raymond Ejiofor earned a Masters of Public Health Policy from USC and a B.S. in Decision Science from Carnegie Mellon University. A Gates Millennium Fellow, Ejiofor's credits include the 59th Annual Grammy Awards, MTV VMAs, American Music Awards, Audi, Hermès, Samsung, Apple, Netflix, Hulu, NIckelodeon, Beijing Dance Festival, and Lincoln Center: David H. Koch Theater. He has performed with Sia, Katy Perry, Pharrell, The Weekend, Dua Lipa, 30 Seconds to Mars, and Daft Punk, among others. His choreography commissions include Heidi Ducker Dance, August Wilson Center Dance Ensemble, and Berkeley Ballet Theater. Other choreographic work can be seen in films and music videos for artists such as Little Boots, Robot Koch, GirlvBoy, and Oddnesse. Ejiofor served as choreography consultant for the Paper Doll Militia touring aerial production, "Warped." He serves on the Board of Directors of Heidi Duckler Dance. See more at www.raymondejiofor.com.
Raised by her immigrant Indian parents in Northern California, first generation American Reshma Gajjar moved to Los Angeles an Edge Performing Arts Center scholarship. She has toured the world with Madonna and Ricky Martin, and shared the stage with Selena Gomez, Dua Lipa, Katy Perry, and Adele, among others. She has worked on numerous commercial, television, and film sets—famously opening the Oscar winning film "La La Land" as the "ingenue in the yellow dress," stuck in traffic. An artist who lets her humanity lead, Reshma's work embraces immersive dance theater, modeling for creative brands, and acting in independent films. More at www.reshmagajjar.com .
Choreographer and filmmaker Kitty McNamee's award-winning dance films have screened at over 50 festivals worldwide. As Artistic Director of Hysterica Dance Co., she redefined dance in Los Angeles. Her primary focus over two decades has been to significantly increase the visibility of the wide variety of LA-based dance artists through the creation and documentation of new work. Dance Magazine declared she possessed "an outsize talent for that most elusive gift, originality."
During Kitty's long relationship with the LA Philharmonic, she developed, choreographed, and directed new productions including Esa-Pekka Salonen's Wing on Wing, Rite of Spring, The Firebird, Bolero, and more. Her opera choreographies include workfor LA Opera, San Francisco Opera, San Diego Opera, and Lyric Opera of Chicago. Theater credits include Secret Cinema's groundbreaking live performances with Laura Marling in London, the World Premiere of Colony Collapse (commissioned by Oregon Shakespeare Festival), Sondheim's 75th at the Hollywood Bowl, Midsummer Night's Dream with the LA Phil at Disney Hall, and work withSouth Coast Rep, Reprise!, andPasadena Playhouse.
Her commissioned works include The Farewell for SDC's Abbott Awards, and RIFT for Marin Alsop and Cabrillo Festival of Contemporary Music, subsequently performed at the Kennedy Center. She created ballets Traces and Transit for National Choreographer's Initiative, and colony for Los Angeles Ballet. Her commercials for Target, Adobe MAX, and Mercedes Benz have reached millions around the world.